Get a FREE Estimate Today!

Canberra's High-end cleaners
looking for carpet cleaning canberra?
Not everyone thinks about the state of the carpets.  It is one surface that tends to get lots of wear and tear.  Carpets create a luxurious feel in a home, and rugs and hall runners protect you from the cold winter floors. Nearly all the dirt and dust in the home eventually gets into the carpet and can also affect people with allergies.  Regular carpet cleaning can prevent your carpets from harming your health.    This It is essential to note that different types of carpets are made from different materials, and each may require special attention when it comes to cleaning. Even though it is possible to clean your carpet on your own, it can be so much easier to hire a professional company to do the cleaning for you. At cleaning Brilliance, we offer the best carpet cleaning services using the best methods in the market including; steam cleaning, shampooing, dry cleaning as well as foam and spot cleaning.
Working with us is beneficial compared to doing it on your own because;
You are likely to miss dirt on your carpet. Most carpet manufacturers design carpets in a way that they can conceal dirt. As a result, you may be thinking that your carpet is clean while it's not and the dirt caught in it will cause damage over time if not cleaned By hiring us for your carpet cleaning in Canberra, you can rest assured that even the invisible dirt on your carpet will be cleaned. This is because our cleaning personnel are well trained and have the experience necessary to differentiate a clean carpet from a dirty one.
Carpets are expensive. Proper carpet cleaning requires special chemicals and tools to be used, and acquiring them can be quite costly. Additionally, cleaning your carpets will need you to invest your time in the process. If you hire us for your carpet cleaning, we use our items and cleaning chemicals, so you don't have to spend anything on acquiring them. You also get to use your precious time on something else while we do the job for you.  Keeping your carpet in good condition helps your investment last longer.
QUALITY OF EQUIPMENT USED
The type of material used in carpet cleaning dramatically affects the results of the process. We have the best machines that can adequately remove any kind of dirt from your carpets, leaving it fresh and sparkling clean. The best way that you can clean your carpet on your own is by using a vacuum cleaner which is not as efficient as the commercial steam cleaners  we use.
Carpet cleaning Canberra is a process that requires time which you may not have, our staff are efficient and prompt, no wasting time waiting around for tardy carpet cleaners. We pride ourselves on professionalism and quality customer service. 
FOR YOUR FREE 12 POINT CLEAN ASSESSMENT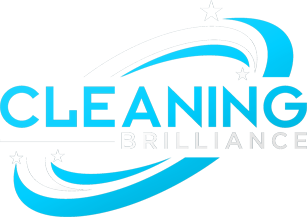 Cleaning Brilliance is an established Canberra cleaning company since 1993. We pride ourselves on delivering the very best cleaning services to Canberra homes and businesses.