Get a FREE Estimate Today!

Canberra's High-end cleaners
 A clean commercial premise not only makes it comfortable for the office workers but also contributes to creating a good impression for your customers.
Failure to make your work environment neat and clean can lead to losses, both financially and productively. When planning your business success, don't forget to factor in commercial and office cleaning Canberra.
Looking for a local cleaning service?
For any company or business, it is convenient to have your workspace cleaned by a professional office cleaning company for maximum results. See our points below on why hiring office cleaning services should be a priority for you.
It is important to note that dirty environments can cause illnesses to workers which greatly derails operations and productivity, but when every worker is healthy, the income generated increases. Cleanliness ensures that there is fresh air in office spaces which is a significant factor when it comes to boosting employee morale and giving employees and an easy task to focus on what's important.
OHS requirements means that by law you must provide a clean working environment for your workers. Through the services of a professional commercial cleaning company, you can easily make your building clean and safe for everyone.
The recent COVID pandemic means our general focus on hygiene has increased. Office cleaning services are now in demand across Canberra. Our attention to detail ensures all surfaces are clean and free from every day germs. COVID office cleaning should not be taken lightly, call us and discuss your needs and what cleaning services we can offer for your situation. Our sanitising and disinfecting services helps reduce the spread of germs in the office and on frequently used surfaces where caronavirus can remain for some time. The Australian government has released guidelines on the most effective cleaning practices. Cleaning Brilliance adhere to the government principles detailed for COVID 19, in all our office cleaning services.
Poor office cleaning is expensive compared to getting quality cleaning services. Here's why; when surfaces and appliances in the office are not cleaned properly, dirt accumulates on them and with time reduces their efficiency. In extreme cases, dust can cause pest infestations on shelves and other material in the office. In such a case, you may be forced to dispose of the infested items or repair them, both which cost a lot of money. However, all this can be avoided with proper cleaning services.
You will also be able to save on costs that would have been incurred in acquiring your office cleaning equipment.
Customer satisfaction with commercial cleaning
A business will attract customers through several methods, and maintaining a clean environment can also do the trick. A clean office space creates a good first impression to clients which significantly determines how they perceive your business. Office cleanliness assures customers that they are going to get quality services from you, but an untidy environment makes them doubt your services.
Our office cleaning services are equipped and focus on providing quality services so that your business image is improved.
Quality commercial cleaning services
It is important to note that commercial cleaning companies invest heavily on cleaning equipment, products, and their staff are also well trained. Additionally, commercial cleaning companies have to maintain their reputation for them to get clients to serve; hence they must offer every client with the best quality services. Remember that your business plays a significant role in building the economy and your community, and it deserves nothing but the best.
Cleaning Brilliance, a reputable company cleaning Canberra since 1993.
FOR YOUR FREE 12 POINT CLEAN ASSESSMENT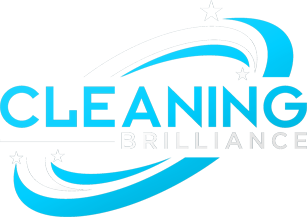 Cleaning Brilliance is an established Canberra cleaning company since 1993. We pride ourselves on delivering the very best cleaning services to Canberra homes and businesses.