Get a FREE Estimate Today!

Canberra's High-end cleaners
looking for a window cleaner in canberra?
Here at Cleaning Brilliance, windows are our speciality! Sparkling windows are the perfect touch that shines like nothing else. We are Professional Window Cleaners who pride ourselves on being meticulous with our attention to detail on your windows. For the best windows year round, regular cleaning is required. Cleaning Brilliance offer a Regularity Discount which is designed to reward our loyal customers by making beautiful windows a standard that is always achievable.
Window Cleaning Services we provide in the Canberra region include:
Home Windows
Shopfront Window
Commercial Windows
Rental Vacate Window 
Window Cleaning for Builder's Cleans
Window Cleaning Before & After Special Events
Ladderless Window Cleaning at Height
Removal of Paint, Signage & Tape
Removal of Hard Water Stains
Regular Mirror Cleaning for Gyms
Free Window Cleaning Quotes & Consultations On Site
Advice for Best Maintenance Practices for Your Windows
Clear windows look amazing but are often overlooked or not cleaned properly, leaving streaks which make the window sometimes look worse than when you started.  Enjoy allowing natural light into your house or office space with professionally cleaned windows. We can clean 1st floor windows, no matter how large or small, Interior and exterior.Hiring Cleaning Brilliance for your window cleaning, you know you are getting the very best service in Canberra.
The reputation of any business hinges on many facets. How they present themselves, how they treat their customers, and of course the finished product. Cleaning Brilliance have been serving Canberra homes and Businesses for over 10 years and have many satisfied customers who are willing to attest to our professionalism and quality of work
Hire a service provider that understands the value of doing things under the agreed timeframe. Cleaning Brilliance understands your time is valuable and we make sure to be punctual, not only to make it convenient for you but also a sign of professionalism and the respect we have for our clients and customers.
Window cleaning rates will vary from one company to another. When looking for a cleaning company, we always suggest you to work within your budget. Cleaning Brilliance have no hidden fees in our packages, so you won't pay more than you had planned for. We can assure you that all our prices are known and everything is as transparent as your squeaky clean windows.
Window cleaning can require special equipment, and that's why it pays to work with a company that is able to bring their own cleaning equipment. This will save you the burden of having to shop for liquids, sprays, and other materials.
Though not a difficult thing to do, window cleaning services are not widely available. And for those that are available, some of them cut corners and are not invested in offering the best services to their customers. At cleaning Brilliance, our reputation supersedes us; we do not cut corners and are known to provide support to our customers throughout the entire project.
A good cleaning company should be able to accommodate all their customers since they don't all have the same requirements. We understand that your needs are not the same as the next person, and that's why we have custom plans to suit you. We will do anything within our power to accommodate your needs so that you are satisfied with the job that's done on your windows.
FOR YOUR FREE 12 POINT CLEAN ASSESSMENT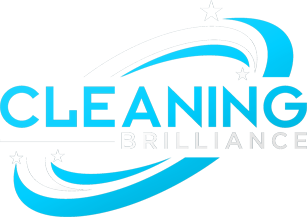 Cleaning Brilliance is an established Canberra cleaning company since 2001. We pride ourselves on delivering the very best cleaning services to Canberra homes and businesses.