Restaurant and Bar
Cleaning
Get a FREE Estimate Today!

Canberra's High-end cleaners
restaurant and
Bar cleaning
looking for hospitality cleaning in canberra?
Hygiene and cleanliness are important in many areas of business, but are perhaps most pertinent in the hospitality industry.  Places such as cafes, bars and restaurants are constantly under public scrutiny and risk losing everything if they fail to pass regular health checks from relevant authorities.  How clean your bar, café or restaurant is has a direct impact on how your business performs. This is because customers will only feel comfortable to spend their time and money in a clean environment. 
To maintain the cleanliness of your bar, café or restaurant, Cleaning Brilliance follow these simple guidelines;
We ensure that all areas in your restaurant are appropriately sanitised to kill germs and other bacteria which can affect the health of your customers. We use the best available commercial sanitising products on all surfaces; sub-standard products may not be effective for the job.
Carpets, and hard floors enhance the appearance of your restaurant. Dirty floors in your restaurant will make the place un-appealing, and you will no doubt, lose customers because of this.
Food and drink storage equipment should be kept clean
Proper food storage is necessary, if stored in dirty environments the food may become contaminated and unsafe for consumption. We ensure the refrigerators and other storage areas are cleaned properly in your commercial kitchen.
Disinfect the hard floors
The floor gets dirty in all areas, especially the main traffic areas as people walk in and out of your café, bar and restaurant. Lets not forget the food and drink that gets spilled on carpets and floors in your commercial kitchen. This dirt can spread to other areas if not properly cleaned every single day. It is important to note that when cleaning the hard floor areas, regular soap and water may not kill bacteria and other micro-organisms, and that's why you should use an effective disinfectant.
Toilet and Bathroom cleaning
Though some customers may not make use of the bathrooms in your restaurant, it is vital to ensure that the place is always clean. An unsightly bathroom may reflect bad on your general cleanliness. You also want to avoid any unwelcome odor, especially if there are dining tables close to the bathroom area.
Maintaining the cleanliness of your bar, café and restaurant can be a tedious process that  you may not have the time or resources to carry out on your own. Hiring a professional cleaning service provider to do the job isn't a difficult process, and should be a no brainer when you want to present the very best to your customers.
Why hire a Canberra cleaning company?
We understand you work long hours, and after a hard days work and its time to go home, wouldn't it be great to look around your premises and know that a cleaning professional has everything under control? To know that you can return to work the following day  to a sparkling clean workplace which welcomes not only you, but your customers as well. Stop and think of the following;
Bars, cafes and restaurants are places that require utmost hygiene levels because germs or bacteria can easily be transmitted to people through mishandled food or drinks. Of course, lets not forget if health and safety inspectors visit your restaurant and realise the health conditions are below standard, your business may be closed down or you could have huge penalties imposed on you. To avoid all these problems, you should hire Cleaning Brilliance, a cleaning company for your commercial kitchen that's experienced, and can monitor and clean dirt on floors, upholstery, windows and all hard surfaces and food preparation areas including underneath your catering equipment of your nightclub, café, bar or restaurants commercial kitchen.
Promote customer satisfaction
As a business, customer satisfaction should be one of your top priorities, and creating a clean environment for them to enjoy will help you to achieve that. No customer will be willing to spend their time in an unclean place and pay for these services with their hard-earned money. Its time to call on us, Cleaning Brilliance, an experienced hospitality cleaning company for your restaurant cleaning needs.
This package is perfect for
hospitality owners that want to
keep their premises clean and
tidy, without the detail.
Dusting, surface cleaning, vacuuming
and mopping floors in common areas,
toilets and bathrooms, surface cleaning
and sanitizing in kitchen areas and
rubbish removal.
This package is perfect for
hospitality owners that want
their establishments looking and
smelling fresh, everyday!
Dusting, surface cleaning, vacuuming
and mopping floors in common areas,
toilets and bathrooms, surface cleaning
and sanitizing in kitchen areas and
rubbish removal.
Deep clean vacuuming with additional
deodorizing
Cleaning of all windows and glass
within the premises


This package is perfect for
hospitality owners that require an
immaculate premises that their
customers will love.
Dusting, surface cleaning, vacuuming
and mopping floors in common areas,
toilets and bathrooms, surface cleaning
and sanitizing in kitchen areas and
rubbish removal.
Deep clean vacuuming with additional
deodorizing
Cleaning of all windows and glass
within the premises
Kitchen deep cleaning and sanitizing
including all benches, walls, floors and
fridges
Furniture deep cleaning including
tables, chairs, lounges and bar furniture
FOR YOUR FREE 12 POINT CLEAN ASSESSMENT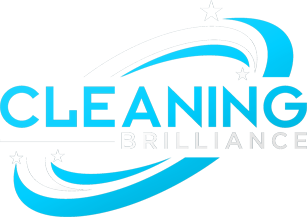 Cleaning Brilliance
is an established Canberra cleaning company since 1993. We pride ourselves on delivering the very best cleaning services to Canberra homes and businesses