Get a FREE Estimate Today!

Canberra's High-end cleaners
body corporate
cleaning Canberra
Cleaning Brilliance provide cleaning services to Property Managers, Real Estate Agents, body corporates and tenants of managed properties or stratas. We clean lifts, bathrooms, kitchenettes, hallways, foyers and common areas. Window and Carpet cleaning is also provided. Our professional cleaners can be booked in as a regular service or a once off. Some of the common services offered by body corporate cleaners from cleaning Brilliance include:
Cleaning services of all common areas that are public facing. Our attention to detail will ensure the very best presentation for occupants and visitors. Foyers, lifts, windows and stairways are just some of the included areas.
Carpet, tile and floor cleaning
Having a body corporate in your apartment ensures that all areas of the floor are well taken care of. If your residence has carpets on its corridors, then a body corporate will ensure that the carpets are clean at all times. Individuals that are assigned to provide body corporate service by our company are well versed with all carpet cleaning methods and how to clean different types of floors.
emergency flood restoration
In the event of unexpected water damage in strata or apartments, Cleaning Brilliance can be called to mitigate damage to common areas by responding quickly to your request for help. When the cleanup is not handled quickly enough, the damage to property can be extensive. Other body corporate cleaning services that Cleaning Brilliance can provide include:
Graffiti removal
Window cleaning
Waste Disposal
Hiring someone you can trust to care for your property as much as you do, can be daunting. Finding someone qualified, trustworthy, responsible, and hardworking need not be a chore. We want you to know you can trust Cleaning Brilliance to provide you with body corporate cleaning services. Our team are well trained and managed to ensure that they carry out their cleaning duties with care and respect. You will not go wrong with our professional body corporate cleaning services. 
FOR YOUR FREE 12 POINT CLEAN ASSESSMENT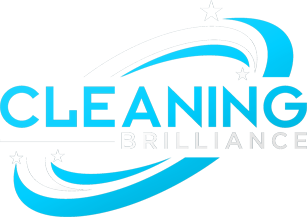 Cleaning Brilliance is an established Canberra cleaning company since 1993. We pride ourselves on delivering the very best cleaning services to Canberra homes and businesses.