Get a FREE Estimate Today!

Canberra's High-end cleaners
Generally, embassies are quite busy with hundreds of people streaming in and out to get services that are offered there. As a result, the property is bound to get dirty from time to time and will require embassy cleaning services. It is important to note that since an embassy represents a given country, being clean all the time is one way of creating a good impression of the country.
Embassy cleaning Canberra
It is also important to note that because of how essential embassies are, they require the best cleaning services. As an embassy, it is vital for you to work with a cleaning company that has heavily invested in equipment and products that match embassy cleanliness standards. Some of the cleaning services that you can get from embassy cleaning service providers include: Window washing Most buildings that host embassies are made of glass walls and as such need to be clean at all times. As an embassy, hiring a cleaning company to do this job for you will guarantee you the fresh and sparkling outward and inward appearance of your offices. Office cleaning Due to the high number of visitors that embassies receive, the offices must receive regular cleaning. Office cleaning involves all furniture and floors. Hiring your team of cleaners will be quite costly because it adds to the overhead costs of the embassy. However, with an embassy cleaning service provider, all workers are managed by the company hence no overhead costs for you. Upholstery cleaning Upholstery items are a common thing in most embassies because of the executive feel that most of them have. Cleaning such items requires special attention and expertise. A good embassy cleaning service provider has to effectively choose the best method to use when cleaning upholstery items to avoid damaging them. Conventional upholstery cleaning methods used include: Foam extraction Coldwater extraction Dry compound Hot water cleaning/steam cleaning For the best results for your upholstery items, you should ask for steam cleaning because it is the most efficient of all the methods. However, this method is not suitable for all fabrics since some cannot handle hot temperatures. Carpet cleaning Ensure that your office floor remains neat at all times by having the carpet cleaned. It is important to contact your embassy cleaning service provider to find out what methods and products they use to clean carpets before booking them. The products should be compatible with your carpet type. Blind cleaning The use of binds to cover windows is a common trend that most office buildings use. Binds are classier compared to curtains and longer-lasting. However, it is also costly to acquire them and therefore, they should be given the best care when cleaning. That is why it is advisable to contact a professional embassy cleaning company whenever you want to have the binds cleaned.
FOR YOUR FREE 12 POINT CLEAN ASSESSMENT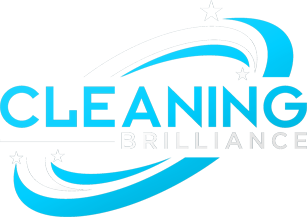 Cleaning Brilliance is an established cleaning company since 1993. We pride ourselves on delivering the very best cleaning services to Canberra homes and businesses.